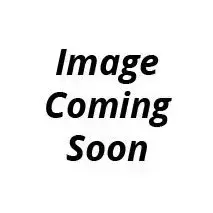 Hotumauea
Hotumauea, the renowned war lord, was the grandson of Koura. He was described as being an exceptionally tall and athletic warrior as well as being an outstanding runner and competed in traditional Maaori sports and hand to hand combat.
When the news came that one of Hotumauea's wives had given birth to a son some of his enemies raised a war party to kill Hotumauea and his new son to ensure that his line and mana would not live on. They came looking for his new son and asked Hotumauea's wife the gender of the child she was holding. Thinking quickly, she told them it was a girl. Hence, as they had only come to kill a male child, not a girl, Hotumauea's son survived.
Later, whilst Hotumauea was climbing down into a water spring to draw water at Te Korokoro (near what is now the Waikato breweries in Victoria Street) this war party surrounded him and were ready to pounce upon him and kill him. However they approached him with caution because they did not want to bruise or damage his head, as they wanted to preserve it as a trophy. Hotumauea used his exceptional strength and athleticism to leap out of the spring and over the heads of his enemies and escape. The war party pursued him to the banks of the Waikato River. Here he climbed a large Tawa tree that overhung the river and from its branches he leapt to the other side of the river. It is said that where he landed his footprints became embedded in the bank of the river and they can still be seen there today.
From that time onwards the Tawa tree that overhung the river became a Moari (a Maori swing). This refers to the ancient custom where ropes, made of braided flax, were hung from the branches of the tree and his descendants would swing out over the river on these ropes, thereby commemorating Hotumauea's feat in escaping across the river.

When Hotumauea died his body was taken by canoe down the Waikato River to Taupiri, up the Komakorau stream, and was finally buried at Karamu Pa (Gordonton), next to his relative Hanui. In the late 1880's the bones of both Hanui and Hotumauea, were exhumed under the supervision of King Tawhiao and Te Puke Waharoa, to protect them from possible degradation. They were reburied at Taupiri mountain. The location of these burial sites is still known to a few of their living descendants.
One of Hotumauea's descendants was Parengaope, the mother of Potatau Te Wheorwhero, the first Maori king.
"Nga Tapuwae O Hotumauea" MAORI LANDMARKS ON RIVERSIDE RESERVES Management Plan